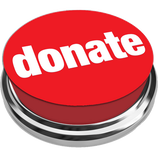 ---
Who are Texas Firewalkers?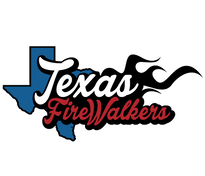 Texas Firewalkers EIN- 80-0735520Texas Firewalkers
created a safety network to fill the gap between the time immediately after a traumatic event occurs,
such as a fire or an act of Mother Nature, and the time other assistance arrives. Texas Firewalkers is a non-profit, 501(c)(3) charitable-organization that aids families displaced by residential fires, First Responder line of duty death and providing hot meals to communities effect by natural disasters across Texas.
My name is Blake "PeeWee" Henson. I have been a career/volunteer firefighter/EMT-B for over 20 years. I created Texas Firewalkers in 2008 as a safety net for Texas families affected by residential fires. Many years ago, I was personally affected by a residential fire on early morning. Although I was grateful to be alive, having basic necessities such as shelter, food, and toiletries available to me would have made the days following my loss easier to bare. Unfortunately as humans, we cannot prevent disaster from occurring. However, as a non-profit organization and together with your help, we can relieve some of the initial emotional and physical trauma inflicted upon our community's victims right here in the state we call home. Since 2009, our volunteers have spent countless hours planning and implementing events to raise funds so that we may continue touching lives. Imagine your company or family's name proudly displayed throughout the venue of one of the many events that the Texas Firewalkers host. We ask that you please take a moment and consider becoming a sponsor at any of our upcoming events or a product donation so that Texas Firewalkers can continue to provide a safe-haven for Texas families in need. We are here to reach out all over Central Texas as requested.
To request assistance
click here
. To donate to Texas Firewalkers
click here
.
Thank you to Returning the Favor for touching our lives!
---

CLICK ON THE BUTTON BELOW TO DONATE NOW!